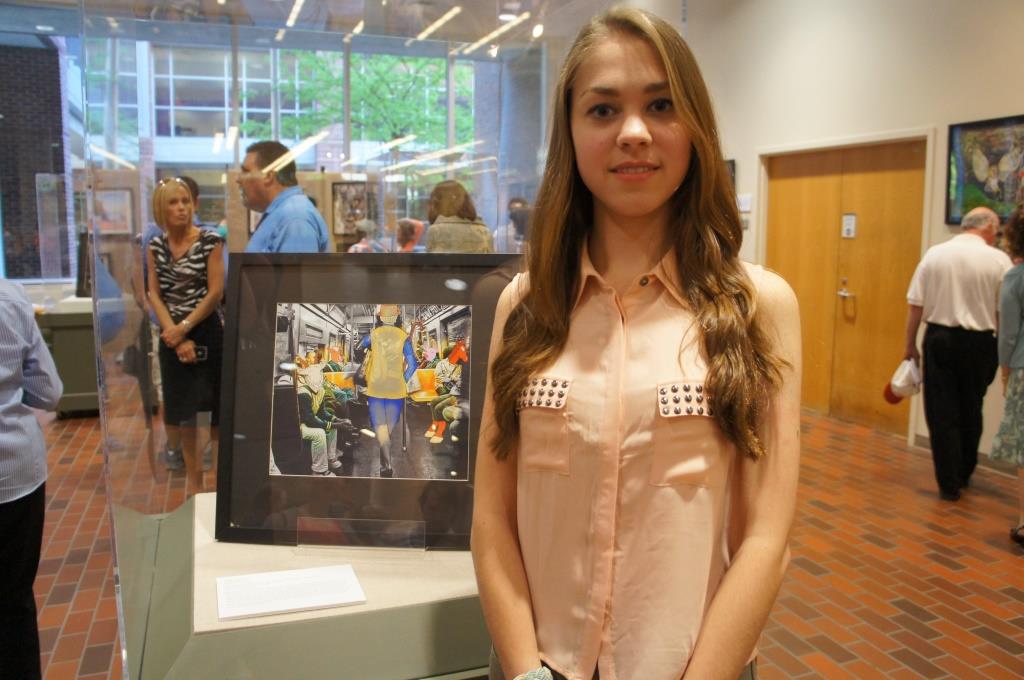 The Taft Museum of Art and its Artists Reaching Classrooms program recognized this year's high school award winners in ceremonies at the downtown public library May 1. Twelve schools and 266 students participated in the program. The works of eighty-one high school students were displayed at the downtown Public Library of Cincinnati and Hamilton County. Pictured above is top scholarship winner Annie Peters of Summit Country Day with her entry. Read more about the program … click here. The Dater Foundation is a longtime supporter of the Taft's youth education program.

The Charles H. Dater Foundation was founded in 1985 and makes grants to non-profit organizations in the Greater Cincinnati area to carry out projects that benefit children and focus in the areas of arts/culture, education, healthcare, social services and other community needs. The Foundation does not operate programs, but makes grants to private, non-profit organizations and public agencies for their programs and projects. The Foundation has made over 2,200 grants totaling more than $35 million. A user-friendly grant application process encourages a wide range of organizations to apply for funding.
Established to ensure that funding for worthwhile community programs would continue after his death, the Foundation preserves the memory and philanthropic commitment of Charles H. Dater (1912-1993) and his ancestors, whose hard work and business acumen over four generations provided them with the opportunity to share their success with their community. The Foundation has no full time staff and is guided by an active Board of Directors.